Voortmann
Chiropractic & Nutrition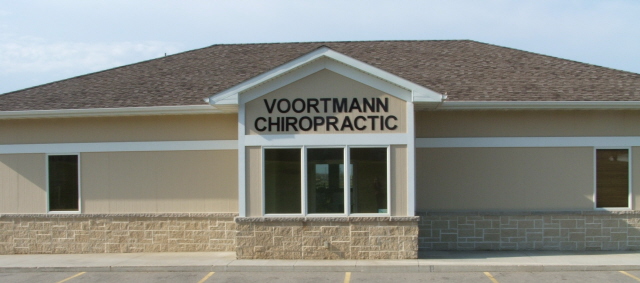 Natural Improvement Center
1101 10th Ave N,
Clear Lake IA 50428
Voortmann Chiropractic emphasizes in:

Designed Clinical Nutrition Program

Non-Twisting, Gentle Adjusting

Hands on Adjusting- Diversified and Drop-table

Individual Tailored Care

Infants, Adults, and Pregnant Women

Massage Therapy and Massage Chair

Cold Laser Treatments

Cranial-Sacral Therapy

Reflexology
Our mission is to educate and adjust as many families as possible toward optimal health through natural, corrective Chiropractic care. This web site is an effort to clarify our procedures and answer some questions you may have about our office.

Corrective Chiropractic care addresses the total body regardless of symptoms or pain. While pain is an indicator of a problem, a nervous system problem may be present without a pain response. Pain is generally the last symptom to be revealed and the first to go away. Most conditions take 6 to 12 months to correct, while pain and discomfort generally dissipates within 6 weeks. Some chronic cases may require supportive care for many years.
Focusing on Helping Patients Improve the Quality of their Lives now and into the future by Corrective Chiropractic and Nutrition Wellness Care
Focusing on Helping Patients Improve the Quality of their Lives now and into the future by Corrective Chiropractic and Nutrition Wellness Care